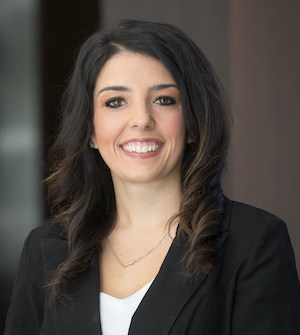 We're pleased to have Hayley Rosenberg join our team. She arrived here not out of luck, but solely through perseverance.
Hayley is a domestic abuse survivor. She has been through an extraordinarily contentious divorce. She was in an ICU for a week after an assault by her ex. She has been through virtually every aspect of family law court matters from the inside, as someone whose life depended on the results.
In an amazingly short time, Hayley has gone from victim to survivor to advocate.
Hayley brings great empathy to Halligan LLC's clients. An empathy that can only come from having been through a divorce that was off the rails. She has practical knowledge that's almost impossible to get from 'the outside.'
Hayley's paralegal skills are obvious to our clients, our attorneys, and opposing counsel. That's important of course, but what is just as important, we think, is her ability to empathize with clients. She is able to immediately put them at ease and assure them that not only will they get through the process, but they'll be the better for it.
"Divorce," Hayley says, "is a storm and my job is to get clients through it."
Hayley has two important goals – to become a certified Victim's Advocate and to go to law school and become a family law attorney. We at Halligan LLC are thrilled and will support her every step of the way.
In her downtime, Hayley hangs out with her Schnoodle, Asti, and studies for the LSAT. She is also contemplating writing a book about her experiences.