Protecting Your Rights & Advocating For Your Interests
Denver Divorce Attorney
Helping You Protect What You Value Most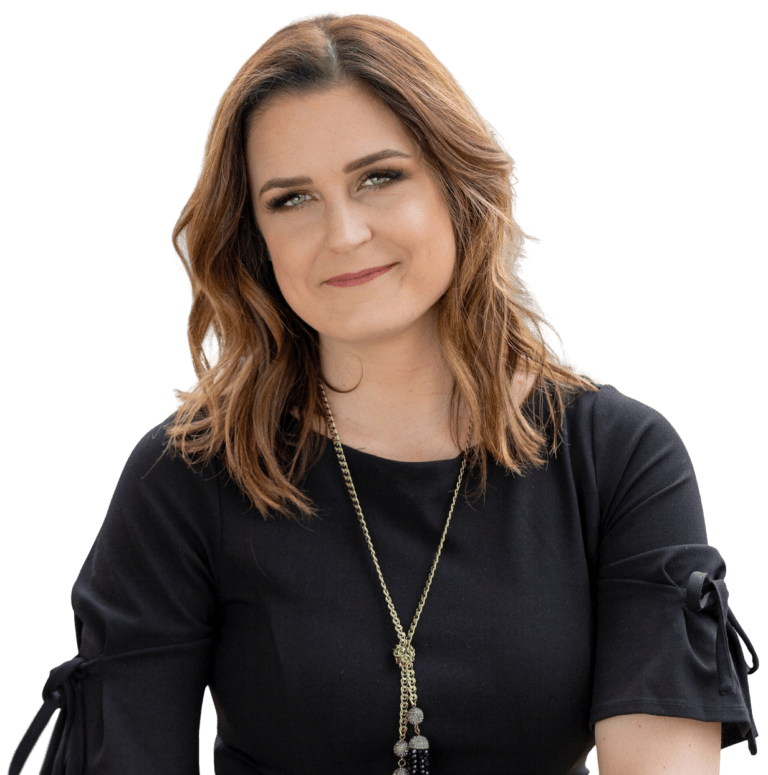 The Right Representation Matters
Our attorneys are Colorado natives who focus exclusively on family law and divorce. We can help you understand your specific case, intelligently interpret Colorado law, and provide you with fierce and dedicated advocacy. Ultimately, our goal is to achieve a fair outcome that both provides for your children and helps you move on with your life.
On Your Side Every Step Of The Way
We'll counsel you in selecting the divorce process that is best for you and your unique circumstances.  If you are the initiator, you may have the option of deciding how you want to go forward to work through your conflict. If you are not, we will work closely with you to develop your best response and best path moving forward.
Halligan LLC is not afraid of a fight.  We litigate when the situation calls for it. More importantly, we have the experience, judgment, and temperament to know when aggressive tactics are best applied, and when they will be counterproductive and do little more than run up your costs, increase your anxiety, and harden the other side.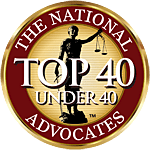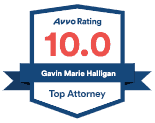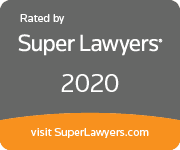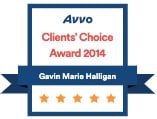 Free Legal Consultation
Call us now at (720) 608-2361 of fill out the form below.
What Our Clients Say About Us
★★★★★ 5/5
Gavin was always available and had a complete grasp of the process. She was thorough and understood the finer points of the law such that she stayed one step ahead of opposing counsel.
Michael on Avvo
★★★★★ 5/5
Ms. Halligan and her team did an outstanding job representing me during my divorce. I give them my highest possible recommendation. My divorce had some complicating factors including children, a variety of assets types, and partial ownership of a business which needed to be addressed. Gavin and her team were always knowledgeable and prepared for every step in the process. They were also personable and empathetic which made me feel like they really understood my concerns and priorities while professionally steering me to make decisions that were in my long term best interest.
Karl on Avvo
★★★★★ 5/5
Divorce and custody battles are exhausting and unfamiliar territory for first time divorcees! After having fired 2 other attorneys who I felt were not representing my interests, I found Gavin Halligan. Gavin has been a game changer for me. Gavin Halligan listens, offers sound advice, always returns my calls/emails, and most importantly, represents ME. Gavin has fought hard for my custody rights and has helped me gain the custody I so desperately desired. As a father, you already start in the negative for child custody during a divorce. You must have a strong attorney who knows the law and the system to gain the custody you desire for the relationship you deserve as a parent. Gavin Halligan will help you through this troubling time and make sure your rights are not lost in unnecessary compromises. Gavin's expertise, professionalism, and strong representation of my interests gave me hope that I would achieve my parenting rights as a father. She continues to help me gain valuable time with my child and I can't thank her enough for that! I highly recommend Gavin Halligan if you are looking for representation during a divorce or child custody battle.
Marcus on Avvo
Help With Every Aspect of Your Divorce
If you have children, the allocation of parental responsibilities and child support are centrally important. We understand how the Uniform Child Custody Jurisdiction and Enforcement Act (UCCJEA) impacts child custody jurisdiction. We also specialize in multi-jurisdictional litigation for divorce and custody, which can happen when a spouse lives in one state but must go through divorce litigation in a different state.
Because different jurisdictions may have different laws about custody, child support, and other aspects of divorce, a knowledgeable and effective attorney is crucial to ensure your and your children's interests are fully and fairly represented.
Colorado is an equitable division state and the court will divide the marital estate according to equity principles. "Equitable" is not the same as "equal." When determining how to divide marital property, the court will take into consideration all relevant factors, such as the economic circumstances of each spouse at the time of dividing the property, the contribution of a spouse as a homemaker, the value of each spouse's separate property, any increases or decreases in this property, and depletion of separate property.
When a married couple decides to separate or to seek a divorce, the law provides a mechanism for both spouses to continue to enjoy a similar standard of living as they begin their new lives apart from one another. This is especially important when spouses have vastly different income and financial resources, so that one spouse is not unfairly burdened by a reduction in his or her standard of living just because his or her marriage has ended.
Divorce cases involving complex, diverse, or high-value assets and income, including businesses, trusts, separate property, and hidden assets, can be very complicated and require expert guidance. Retirement accounts, offshore bank accounts, royalties, deferred compensation, bonuses, inheritances, and gifts can add another layer of complexity. We are also experienced with receiverships, which is an extremely rare but sometimes necessary process when a party is hiding or dissipating assets.
Our firm has extensive experience working with high-asset divorce and out-of-state divorce issues. Divorce is a challenging experience for everyone, those involved in high-asset divorces face additional complexities in protecting assets, dividing businesses, and much more. Professional and entrepreneurs, of course, face the same challenges.
Out-of-state divorce, of course, adds layers of complications. Out-of-state divorce and custody cases are difficult, factually complex, and often emotionally volatile. We can and will take you through all the ramifications.
Growing a company can be profoundly challenging, even when your family is intact and your spouse is behind you. Divorce makes the entrepreneurial journey even more fraught. Our family law team has substantial experience leading business owners through the divorce process. We can help you get the clarity you need and ensure a fair outcome.
Contact Us Today For A Free Consultation
Why Clients Choose Halligan LLC
01
Personal Attention
We'll take the time to listen to you and understand all the facts of your case. As a smaller firm, we are particular about the cases we take on, which allows us to give each case the attention it deserves.
02
Accessibility
We pride ourselves on being accessible to our clients. There's nothing more frustrating than calling your attorney and having to wait days or weeks for a response. We make it easy for our clients to reach us anytime they need us.
03
Communication
Not only do we make it easy for our clients to contact us, but we also proactively communicate with our clients, so they always know what's going on with their case. From important dates to shared documents and interactions with opposing counsel, you'll always be in the loop.
04
Transparency
We invoice our clients twice a month, and we include detailed descriptions of all our work, so you'll always know where you stand. That, combined with our easy to use client dashboard and convenient online payment options, make managing the financial side of your case easy. 
05
Focus
You know the old saying, "Jack of all trades, master of none." That can be especially true when practicing law. Our firm focuses exclusively on family law. That focus gives us the knowledge and experience to ensure we get the best possible outcomes for our clients' cases. 
06
Resources
Our clients often need help with issues beyond the scope of family law. We have a network of professionals including financial planners, trust and estate planning attorneys, and mental health professionals that we can connect you with to get all the help you need.
Contact Us Today For A Free Consultation